Safe Church, Safe Communities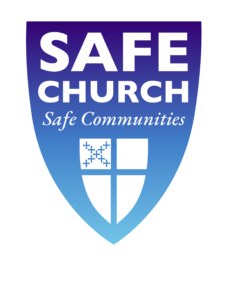 The Diocese of West Missouri is committed to providing a safe environment in which each person is respected, valued and honored as one who has been created in the image and likeness of God.  As people of faith and members of the Church we are called to embody and advance God's mission by living our lives in ways that reflect the Gospel teachings of Jesus and are consistent with the vows made in our baptismal covenant to seek and serve Christ in all people and to respect the dignity of every human being. As such the Diocese is committed to the prevention, reporting and addressing of abuse or neglect of any kind. The abuse of anyone entrusted to our care is not acceptable and will not be tolerated.
The following model policy, adopted by the Episcopal Church in 2017, is intended to provide a pattern for the attentive practice of ministry and set forth expectations for leaders in their relationships with children and youth fostering the highest standards of behavior in ministry settings.
 In 2022 an entirely new safeguarding curriculum called "Safe Church, Safe Communities" was introduced based on the policy above to replace the "Safeguarding God's People" and "Safeguarding God's Children" modules that were developed in the 1990's. The new curriculum includes the following modules:  
 Introduction and Theological Background

Organizational Rules and Policies 

Inclusion

Healthy Boundaries 

Power & Relationships 

Pastoral Relationships 

Abuse and Neglect 

Bullying 

Mandated Reporter 

Keeping your Overnight Camp Safe (required for those who chaperone any overnight event)

Preventing Sexual Harassment for Workers (required for paid youth ministry employees)
Training Requirements 
 All clergy, church employees, and adult volunteers who regularly work with children or youth at the diocesan or parish level must complete a background check with the diocese every five years and take the "Safe Church, Safe Communities" course once every three years. This required training is made up of multiple short modules. The specific modules you need to complete depend on your role in your parish or with the diocese. A breakdown of those requirements can be found here.
Reporting Misconduct 
When you observe, experience or even just suspect inappropriate behaviors, it's important to tell someone. That might be the Youth Missioner, a Church Warden, a member of the clergy, or even the Bishop.  You can make the report by any means you feel comfortable, whether formal or informal, and all complaints will be investigated promptly and with as much confidentiality as the circumstances allow.
The Intake Officer for the Diocese of West Missouri who is charged with investigating all complaints relating to the behavior of a member of the clergy is the Rev. Barbara Wegener. Deacon Barbara can be contacted at intake.officer@diowestmo.org or by phone at (816) 471-6161 ext. 101.